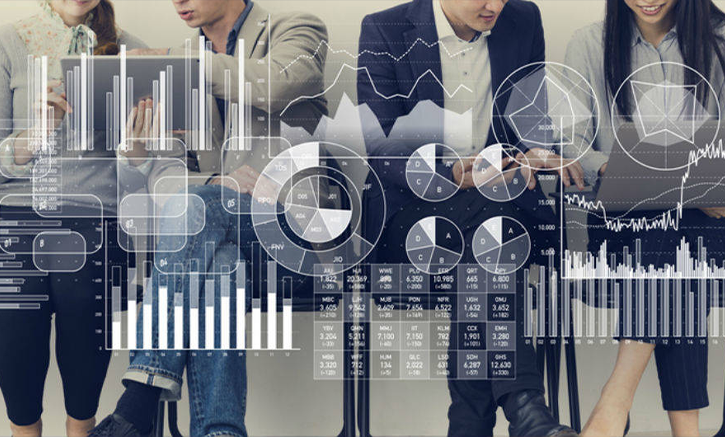 How to build a competitive IT talent team?
There is an increasingly urgent trend in the new management models of a company that consists of having a more specialized human talent in the management of information technology (IT). Such an approach has become much more evident with the COVID-19 pandemic.
According to data from the Inter-American Development Bank (IDB), 1.2 million developers will be needed by 2025 in Latin America. To this should be added that, according to the International Data Corporation (IDC)By the end of 2020, it is estimated that companies around the world will have spent around $112.44 billion on implementing more sophisticated, artificial intelligence (AI)-based systems to drive their digital transformation.
That is why the attraction, retention, loyalty and engagement of IT professionals in organizations is increasingly important. This process is vital in any company, otherwise there could be setbacks in the implementation of technological solutions.
A skilled team for technology management requires a large number of skills and roles ranging from developers, designers, project managers, testers, software architects, among others, so there are several ways to integrate IT talent according to the stage or needs required. It is possible to achieve a link either permanently or for a specific period or stage of the project, it is even possible to integrate the different modalities of direct contracting or outsourcing some services.
The latter offers greater flexibility when building a diversified work and talent team, which can increase or decrease the number of professionals at any time. However, depending on the technological requirements and business model, the relevance of a longer contract should be considered.
The definition of roles and technological strategies allows to better focus knowledge and efforts. This translates into less training time, more capacity to execute each project and greater flexibility to adapt to all kinds of situations, such as the current health problem worldwide.
However, these types of scenarios help in the development and attraction of IT talent. This is evidenced, for example, in the reciprocal operation between different tools and technological resources that have allowed organizations to focus more on people, geographic independence and increasingly resilient employees.
Companies and work teams prepared to adapt effectively to any environment are more competitive and tend to impose the rules of the market or economic sector. In fact, they are more likely to develop and implement new technology industry trends, such as:
Internet of Behaviors (IoB): captures the "digital dust," i.e., user interaction from a variety of sources to gather seemingly irrelevant information to reconstruct more complete profiles that help influence people's potential behavior.
Total Experience: This incorporates the multiple experience (MX), customer experience (CX), employee experience (EX) and user experience (UX), and links them for better results. This facilitates the process because it optimizes all the experiences and, in addition, further differentiates the organizational image from the competition.
Privacy-enhancing computation: Improves privacy for data processing and analysis through three types of technology. The first, confidential computing, provides a secure environment for processing and analyzing information. It also includes trusted third parties; the second decentralizes the data to be analyzed and processed. And it is reinforced with machine learning; the third stage encodes the processed data into algorithms.
Together they provide one of the most secure systems for sharing and working with private information.
Distributed or public cloud: The public cloud service provider stores the information but executes it at the point where the service is requested, which sometimes provides more stability and greater security.
Anywhere Operations: An IT operating model designed to support customers, empower employees and manage service delivery. It offers unique and seamless digital experiences for each user depending on their needs and is also independent of geographic location.
Cybersecurity mesh: A scalable, flexible and reliable distributed cybersecurity architecture that allows access to any digital asset, regardless of location, as long as the required level of security is provided.
Intelligent composable business models: It is the design of architectures with better access to information and new knowledge, composable and modular, with capacity for autonomous decision making.
These systems change the democratization and composition of information by results with more personalized applications.
Artificial Intelligence (AI) Engineering: It is based on three basic pillars DataOps (improve quality and reduce time to analyze data), ModelOps (describe system behavior) and DevOps (unify software development and operation), to facilitate performance, increase scalability and optimize model reliability.
Hyper-automation: Is the automation of as many business and IT processes as possible through AI, machine learning, robotics, among others. It is relevant to the efficiency and operational resilience of companies.
In conclusion
The management of an adequate technological strategy implies the formation of a team of competent IT professionals and well-selected tools for the articulation of talents and efforts that translate into the achievement of results.
Proper human talent management helps to optimize your budget and boost your company's efficiency. KPG has the experience to provide viable solutions in the integration of teams with IT professionals, we have the ability to find the best talent and the best technology solutions either for direct management of companies or for a direction on our part to ensure the success of projects in the required time.
Tags In
2021
Innovation
technology
Ti
KPG